SnowFit: An Innovative Approach to Employee Health and Wellness
August
2016
Innovation Showcase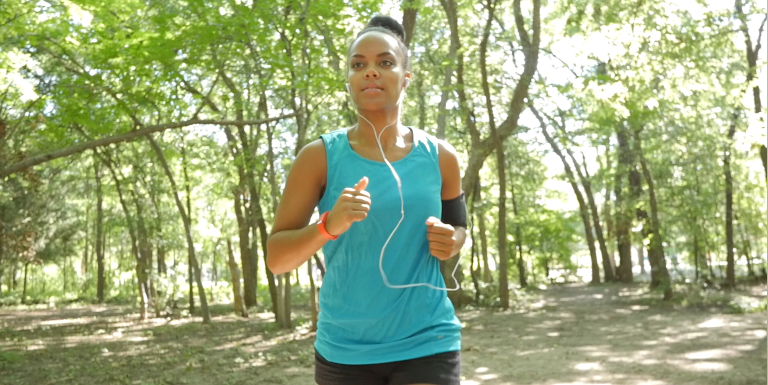 Many studies have shown over the years, and leave little room for doubt, that increases in risk factors such as negative personal health practices (e.g., unhealthy eating, lack of exercise, sleep deprivation, drinking, smoking, coping with high levels of stress) have a direct correlation on workplace environment, productivity, absenteeism, and associated health care costs to a company (Shane & Kramer, 2004). SnowFit is a Snow College employee health and wellness program that combines the benefits of step counting and education on healthy lifestyle choices, with support at the workplace, at little or no cost to the college. It is the mission statement of SnowFit, along with Snow College's Wellness Council, "to motivate and inspire employees to move, think, and learn."
This article explains what was accomplished within 33 business days from concept to launch, and shares success stories and future plans for the SnowFit program.
Feasibility Study
In June 2015, the authors approached Snow College's Vice President of Finance to see if funds were available for their employee health and wellness program idea. Rebate funds from the college's sponsoring insurance company were available, and seemed a perfect fit for such a health-related initiative. The next step was to forecast an estimated cost in preparation for a proposal to the Wellness Council and college administrators. Conservative numbers were attained while calculating data from the following scenarios:
Gym Membership
Snow College is comprised of two campuses. The main campus in Ephraim has an activity center (AC) available for employees and the community, but the Richfield campus (53 miles away) does not. A participation rate of 31 to 35 percent was calculated in the report.
Step-Tracking Device
Various step-tracking devices were considered and a bidding process was followed per college policy. Fitbit was selected because of the discounted corporate rate and service package they offered.
Wellness Council
The Wellness Council and others determined that a $5/mo participation fee was reasonable.  This money was used to pay for a portion of the Fitbits. SnowFit funds covered between 26 and 47 percent of the cost of the trackers.
Community Compensation
Another anticipated cost was compensation for community health leaders who would speak at lectures or teach exercise classes. The Wellness Council decided that $30/class was fair and reasonable. The Council later decided to give individuals the option to donate the money back to the college; most did.
Leadership Approval
After meeting with the Vice President of Finance, and through approval from the President and Vice Presidents, the program was given a budget. From the start, the President was very supportive and excited about the proposed program.
Sustainability
Conservative cost estimates and participation rates were helpful in the beginning, but it was also important to calculate strategies to ensure future program sustainability.
Program Development
Several important aspects of the success of this program were negotiated.
The President approved free access to the AC for all full-time and part-time employees.
The Fitbit corporate discount price was 15 percent off retail costs. A bidding process was required, and Fitbit easily won the bid by also offering customer support services and online community features that proved to be paramount to the success of the program.
The President approved a 90-minute lunch policy three times per week when used for exercise, upon the approval of the immediate supervisor.
The President and his cabinet determined that this program could be offered to part-time employees and their spouses since it wasn't technically classified as a benefit.
A discounted gym membership for the Richfield campus was negotiated at two local gyms.
Nuts and Bolts
SnowFit program administrators worked with the Human Resources department to develop new payroll deduction forms to accommodate both campuses. Other collateral and promotional pieces were designed including the SnowFit name and logo, Fitbit order forms, and instruction sheets.
Survey
A general survey was conducted amongst all employees to help verify the direction the program was heading, and to assess interest.
Community
Community experts in the health and wellness field were approached about offering classes or lectures. Each week alternated between offering SnowFit participants various types of exercise classes (e.g., HIIT, zoomba, yoga, aerobics) and a lecture about health-related topics (e.g., GMO's, hydration, high-density foods, visual calories). Lectures were recorded and posted online for later viewing.
Platforms
A Canvas course was created to reach those who are motivated by assignments and due dates. It also provided a forum for personal body measurements and photographs to be submitted.
A Facebook group page was developed to provide a private social media support system. It would become a place for encouragement and camaraderie.
Challenges and Points
Weekly challenges were devised to correlate with lecture topics, and on-campus signage was created to support each theme.
A point system was created to encourage those who are extrinsically motivated.
A brochure of prize items with point values and instructions on how to redeem earned credits was created.
Theme Programs and Competitions
Two tracks were created to help reach and meet the needs of a large variety of people: one for weight loss and the other for strength and endurance. The following routines were used as a benchmark measure and conducted at the beginning and end of the program. 
Orange Track: weight loss = 1 mile walk/run
Blue Track: strength/endurance = timed 1 mile, 100 pushups, 100 sit-ups, and 100 air squats, in any order
Fitbit community groups were created for each Walk Across America (WAA) team to encourage internal competition. This information was used to send out monthly updates with graphs showing how far each team had gone.
As each team crossed the finish line in New York City, they received a specially designed T-shirt that said "We Made It!" The first teams in each category also received gift cards to one of four retailers.        
Recognition and Rewards
A traveling gag trophy was created by wrapping large old trophies in foil and labeling them: Most Steps—past 7 days; Second Most Steps—past 7 days, and Most Active Minutes—past 7 days.

One employee in the facilities office logged over one million steps each month for nine consecutive months. He was rewarded with a $1M bill with his face in the center and a $10 gift card to Walmart each of these months.
Program Launch
The program administrators were invited by Snow College's President to present this new program at the employee welcome-back assembly. A flyer was prepared and handed out in water bottles imprinted with the SnowFit logo to employees on both campuses. This flyer would also be included in all new employee packets going forward.
Fitbit devices were ordered through the office of the program founders. Weekly emails were sent out to communicate current challenges for points, spotlight winners, and provide encouragement.
Engagement Statistics
Program Participation
Anticipated program participation in August 2015 was 35 percent, or 165 out of 470 employees
Actual Participation in March 2016 was 60 percent, or 280 out of 470 employees
Even with almost double the anticipated participation, total operating expenses are currently at only 52 percent of the anticipated budged amount.
Facebook
Fifty-seven percent of participants make comments or post information online.
Email Statistics
Engagement among participants, as measured by the opening of program emails, far exceeds all industry standards in the field of education.
President's Testimonial
We are excited about the SnowFit program and thank MarKay and Lurlynn for their vision and leadership. The program has created a positive energy and enthusiasm for wellness on both campuses. We have seen the personal benefits of participating in the program, and we have enjoyed working together to reach our daily Fitbit goals. One highlight has been our many walks around local communities to reach our 10,000 steps. We appreciate and congratulate all who are involved with this original program and invite everyone to join us as we continue our SnowFit journey.
President Gary and Janet Carlston
What's Next?
Rotating Themes     
The next two years will have different rotating themes:
The Amazing Race and Walk Across America will highlight team-focused challenges with mini-events throughout the year. There will be one major event-race at the end of the spring semester.
Best of Books and Box-Office challenges will be based upon movie or book themes. Prizes will be awarded at a big social at the end.       
Student Outreach and Inclusion
A pilot program with two Fitness and Wellness classes is being planned. Revenue opportunities are greater with this avenue. Where the corporate discount is 15 percent, Fitbit currently offers a 20 percent discount to students. Furthermore, possible federal grants could be available when this type of program is offered to students.
Healthier Snacks on Campus
SnowFit plans to negotiate and promote healthier snack choices on both campuses. A sticker with the SnowFit logo and "SnowFit Approved" may be used to help students identify the optimal choice.
Automation
In fall 2016, SnowFit will have a new webpage. Payroll deduction forms, weekly challenge information, articles and recorded lectures on health topics, and other related resources will be easily accessible in one location, and Fitbit device ordering will take place online.
Celebratory Event
A new introductory video is being created to post on the website, and to use at the opening assembly in the fall. A celebration will be held at the end of the year with an awards luncheon. Prizes will be awarded at that time.
Summary
It is clear that healthier employees equal a cost savings for the college. With funding received from insurance incentives, employee participation, and discounted goods and services, this program has the potential of accruing virtually no cost to the college.
SnowFit's challenges and rewards improve the workplace environment. Community involvement increases the sense of belonging and unity, and all motivational types are satisfied, whether they are intrinsic or extrinsic. Conclusion: SnowFit mission accomplished.
For additional information about the SnowFit initiative and related resources, please contact Lurlynn Potter or MarKay Gold.
Reference
Shain, M., & Kramer, D. (2004). Health promotion in the workplace: Framing the concept; reviewing the evidence. Occupational and Environmental Medicine, 61(7), 643-648. Retrieved from http://www.jstor.org/stable/27732309
Lurlynn L. Potter is Alumni and Donor Relations Manager and MarKay Gold is Executive Assistant to the Vice President for Academic Affairs at Snow College in Ephraim, Utah.
Opinions expressed in Innovation Showcase are those of the author(s) and do not necessarily reflect those of the League for Innovation in the Community College.