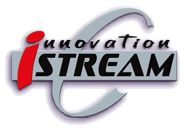 The League's Innovation Stream—more commonly known as iStream—is the League's comprehensive, online resource library in which faculty, staff, and administrators can find solutions for research and reference needs. An iStream subscription provides everyone at your college access to subscription-only professional resources, including:
​Free webinars and learning programs
League books, monographs, articles, and reports, including all volumes of Leadership Abstracts and Learning Abstracts
Keynote and special session videos from League events
How do I know if my institution is a League Alliance member with an iStream subscription?
Click here to find your institution on the League member directory. If your college is listed with an iStream icon next to it, you have full access to all iStream content. All you have to do is create an account on the League's website. If your institution is not in this list, it is not a League member college.
How do I/we become an iStream subscriber?
Any community college may become a League Alliance member with iStream. Contact Cynthia Wilson for information about your institution becoming an iStream subscriber.
In addition to institutional iStream subscriptions, individuals can subscribe to iStream for a period of six months for $125 or a year for $250. To subscribe, log in and select "Purchase Individual iStream Subscription" in the My Account drop-down menu. If you do not have an account, select "Create an Account" in the upper right corner of any page on the League website. 
How do I gain access to information located in iStream?
If you are an iStream subscriber, log in to your League account to access exclusive content in the Innovation Library. Content on the League website denoted with an iStream logo is accessible only iStream subscribers who are logged in.
How do I use iStream?
Explore iStream content using the League's easy-to-use Innovation Library search feature.
With iStream, it doesn't get any easier!
Why iStream?
By subscribing to iStream, you advance your institution's commitment to professional development and student success while meeting today's budget challenges. Share iStream with everyone on your campus and watch your ROI increase. With these resources and this depth of information, can your institution afford NOT to subscribe to iStream?
Contact
Contact Cynthia Wilson for iStream subscription information.