Anne Arundel Community College: Student Success Course Improves Retention Rate
July
2020
Member Spotlight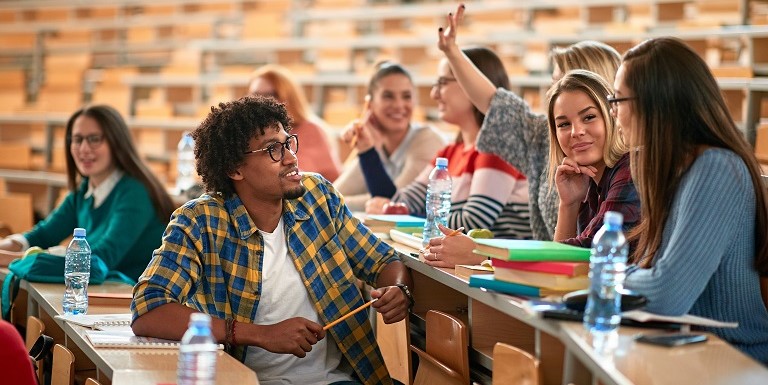 Research suggests that student success, or first-year experience, classes are beneficial to new college students. A 2013 study by the Community College Research Center showed initial gains in credits earned and first-year retention (Karp and Stacey, 2013), although the same report found mixed results for long-term gains. Klinkenberg (2013) found higher rates of academic progress and persistence for students who completed a first-year experience course compared with those who did not enroll or did not successfully complete the course. A study at a Tennessee community college found higher fall-to-spring and fall-to-fall retention rates for students who completed a student success course (Weaver, 2018). We now see this reflected in first-year retention data collected at Anne Arundel Community College (AACC).
AACC has offered a one-credit student success seminar that helps students transition to college, understand how they learn best, and set college and career goals since 2010. Seminar topics include notetaking, memory and concentration, time management, test-taking skills, education planning, and academic resources. The course is offered online and face-to-face at multiple AACC locations and uses open educational resource material.
In fall 2018, Dr. Audra Butler, Achieving College and Career Advancement (ACA) Chair, led a pilot effort to increase student success seminar enrollment. All first-time, full-time students were enrolled in the course as part of the pilot; other new students were encouraged to enroll as well. Academic advisors placed students in the course, ACA instructors participated in extensive training, and support staff helped to schedule and accommodate students. This team effort proved worthwhile; almost 550 students enrolled in the class in fall 2018 compared to approximately 180 in fall 2017. In addition, the data show that fall 2018 student success seminar students had higher fall-to-fall retention rates than those who did not take the seminar (see Table 1). Overall, 64 percent of students who took the course returned in fall 2019, compared to the 46 percent of students who did not take the course, and improved retention rates were seen for all student categories.

Student and Instructor Comments
The following are quotes about the seminar from students and instructors:
Student Success Seminar Students
This course is very helpful in easing the stressful transition to college. One learns study habits, time management skills, resources offered at AACC, and more!
This course helps make a college student feel more successful.
It's a good course for someone who is new to AACC because it does help students know what the school has to offer in terms of being able to help students do well.
Student Success Seminar Instructors
It can be truly impactful and transformative in the trajectory of our students at AACC. Let's keep up the good work!
It's a great course; the new students need it!
I think this is a great class and resource for our students.
Future Plans
AACC plans to study other indicators of success resulting from student success seminar completion, such as graduation rate and GPA. Additional ideas include adding embedded academic advisors, linking sections with developmental courses, grouping online sections by fields of interest, finding creative ways to connect students to the support services provided at AACC, and continuing efforts to increase the number of students who enroll in the course.
Click here for more information.
References
Karp, M. M., & West Stacey, G. (2013). Student success courses for sustained impact. Community College Research Center, Teachers College, Columbia University. Retrieved from ccrc.tc.columbia.edu/media/k2/attachments/student-success-courses-for-sustained-impact.pdf
Klinkenberg, L. B. (2013). A quantitative analysis of a mandatory student success course on first-time full-time student college academic progress and persistence (Doctoral dissertation). Retrieved from Iowa State University Digital Repository. (13046)
Weaver, P. (2018). A first-year seminar course and its relationship to student retention and graduation rates at a community college (Doctoral dissertation). Retrieved from School of Graduate Studies East Tennessee State University, Electronic Theses and Dissertations. (3358)
Dr. Marjorie Rawhouser is Assistant Dean, Transfer Studies and Achieving College & Career Success, and Pam Nussbaumer is Adjunct Faculty and ACA Coordinator at Anne Arundel Community College in Arnold, Maryland.
Opinions expressed in Member Spotlight are those of the author(s) and do not necessarily reflect those of the League for Innovation in the Community College.