Saskatchewan Polytechnic: Surge Micro-Credentials and Microsoft Fill Needs Gap for Working Professionals
November
2022
Member Spotlight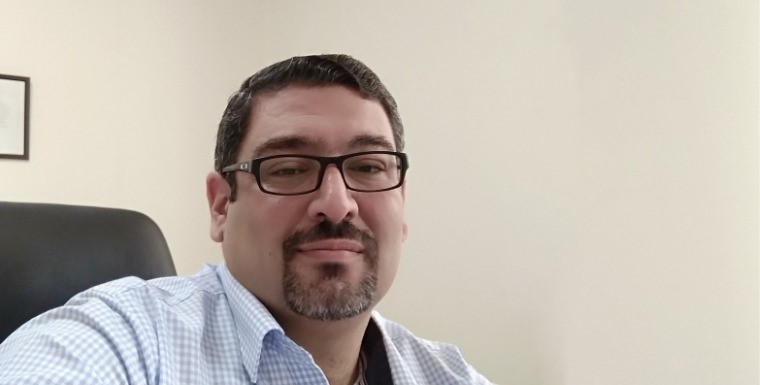 Working professionals like Mohammed Alani are seeking out new ways to expand their skillsets and fit training into their busy schedules. As a professor of cybersecurity at Seneca College and research fellow at Toronto Metropolitan University, Alani doesn't have the luxury of taking scheduled in-person courses. He was drawn to the Microsoft certificate offerings through Surge Micro-credentials, stating that, "The timing and format were very suitable for a working person like myself." These online courses offer self-paced lectures, interactive labs, practice exams, live instructor office hours, and additional in-course resources.   
Surge Micro-credentials, powered by Saskatchewan Polytechnic, provide flexible and innovative learning in a growing number of high-demand industries such as business and technology. Surge Micro-credentials are short, focused courses that accelerate learners' skills in specific areas. Sask Polytech and Microsoft Canada partnered to help learners jump-start their careers while earning globally recognized and industry-endorsed Microsoft certifications.   
"The Microsoft courses brought me closer to a very interesting area of research at the intersection of machine learning and cybersecurity," says Alani. He completed the Azure Data Scientist and Azure AI Fundamentals offerings in 2021 and enjoyed how practical the content was and the way the instructor presented the information. "These were interesting courses with a lot of lab practice. Everything was being applied directly," he adds.  
New for 2022, the Azure Data Scientist micro-credential, along with Azure Administrator, Azure Developer, and Power BI Data Analyst, now offer an exciting work integration project. Learners will have the opportunity to apply the knowledge they gained in their studies to a real-world problem through a 20-hour work-integrated learning project coordinated through the Riipen online platform. Since 2019, Riipen and Sask Polytech have been partnering to deliver quality work-integrated learning opportunities to School of Information and Communications Technology and School of Business learners.  
"We are very thrilled to be adding a work integration component into several of our Surge Microsoft micro-credentials. It provides students with real-world, hands-on experience and connects them to industry," says Jeremy Eng, lead cloud applications and data instructor at Sask Polytech.  
Reflecting on his Surge experience, Alani encourages others to take the Microsoft certificate courses and pursue additional training. "Go for it and don't stop at one," he says. "We're all busy, but developing new skills is of paramount importance in the current time."  
Click here to learn more.
Lead image: Mohammed Alani, Sask Polytech student
Opinions expressed in Member Spotlight are those of the author(s) and do not necessarily reflect those of the League for Innovation in the Community College.