New Initiative Brings Enhanced Infection Control Education to Community College Classrooms
August
2021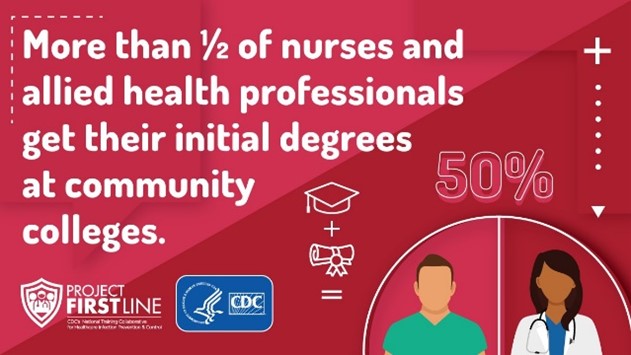 The COVID-19 pandemic has highlighted gaps in infection control knowledge and practice in healthcare settings throughout the U.S. This summer, the League for Innovation in the Community College partnered with CDC's Project Firstline and the American Hospital Association to launch a new initiative focused on integrating enhanced infection control content into community college classrooms.
The pilot phase of the program began in June 2021 with faculty cohorts from 16 participating colleges across a range of community college settings. As part of the pilot, community college faculty are building a diverse community of practice focused on developing innovative approaches to infection control education, while providing practical advice and input to the future nursing and allied health workforce.
The League is excited to be part of this critical work to equip the future healthcare workforce with the infection control knowledge they need to keep themselves and their patients safe. To learn more about the initiative and participating community colleges, visit the League's Project Firstline page.